For a limited time, Amazon is offering a FREE 30 Day Trial to Amazon Video!
During this 30 day trial period, you will get unlimited access to exclusive Amazon Originals, as well as other movies and TV shows including the newly released movie – The Tomorrow War!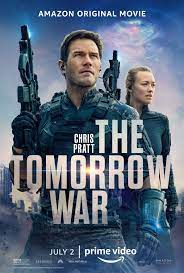 Btw, this movie is awesome! Time travelers arrive from the year 2051 to deliver an urgent message: 30 years in the future, mankind is losing a global war against a deadly alien species.
ad, subject to change at any time