You can get this beautiful Elama Deep Sea Mozaic 16 Piece Luxurious Stoneware Dinnerware with Complete Setting for 4, for $17 less than Amazon price –
Currently $55.89 – Elama Deep Sea Mozaic 16 Piece Luxurious Stoneware Dinnerware with Complete Setting for 4
Construction: Stoneware
Shape: Round Color: Sea Blue, Brown Trim
Design: Mandala Style
Finish: Reactive Glaze Microwave Safe Dishwasher Safe
Set Includes: Four 11″ Dinner Plates, Four 8.5″ Dessert Plates, Four 7″ Bowls, Four 10 Oz. Mugs
Per Item Measurements: Dinner Plate: 11″ Diameter, 1″ Height, 1.95 lbs. Weight, Dessert Plate: 8.5″ Diameter, 1″ Height, 1.10 lbs. Weight, Bowl: 7″ Diameter, 2.5″ Height, 12 Oz. Capacity, 1.10 lbs. Weight, Mug: 3.75″ Diameter, 1.5″ Handle, 4.5″ Height, 10 Oz. Capacity, 0.80 lb. Weight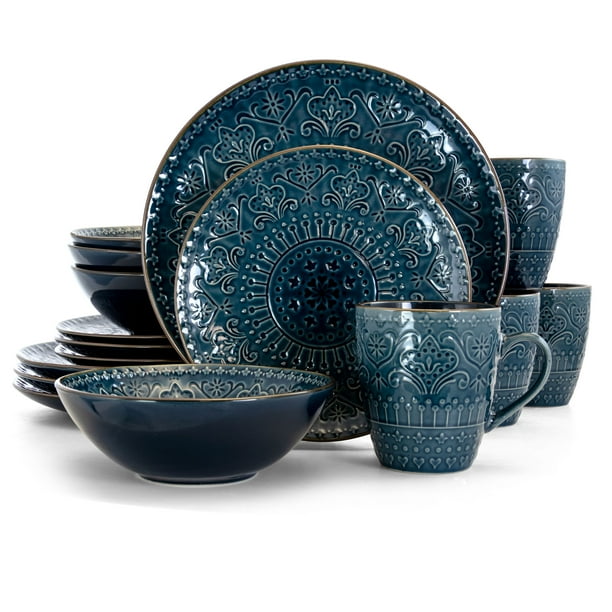 —
Walmart also has this Elama Lilac Fields 16-Piece Dinnerware Set, price matched with Amazon, currently under $45.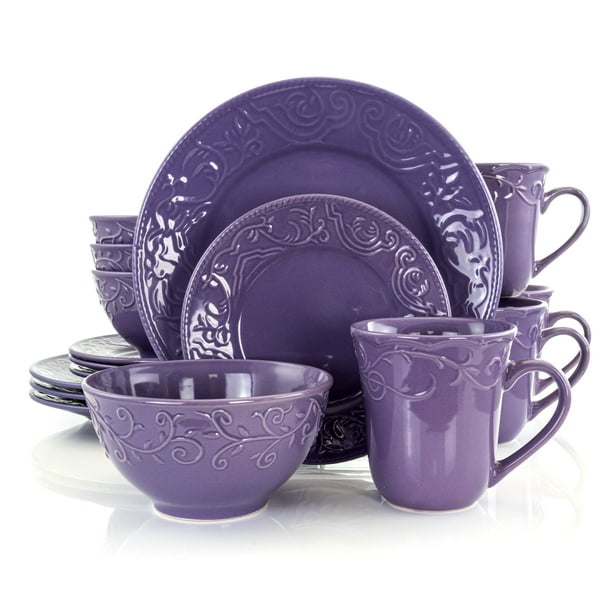 Please keep in mind that prices can change at any time.
Shipping is free with orders $35+, or with W+, or you can opt for free in-store pickup if you're store has that option.
ad, this post may contain affiliate links. I only partner with brands I trust.