Now at Walmart, you can get these great deals at Rollback and/or Clearance pricing!
Please keep in mind that prices can change at any time.
Shipping is free with orders $35+, or with W+, or you can opt for free in-store pickup if you're store has that option. ad, this post may contain affiliate links. I only partner with brands I trust.
Scotch Heavy Duty Shipping Packaging Tape Dispensers 6 pack, Clear, 1.88 in x 22.2 yd, 1.5″ Core – $9.99 (Was $19.69) $3.00 LESS than Amz prices!
Guaranteed to Stay Sealed (If your box does not stay sealed, 3M will refund the purchase price of this tape. Proof of purchase required. Contact: 1-800-3MHELPS)
Provides excellent holding power for heavy-duty packaging and shipping
Strong seal on all box types, including hard-to-stick-to 100% recycled boxes
Strong, durable solvent-free hot melt adhesive seals and protects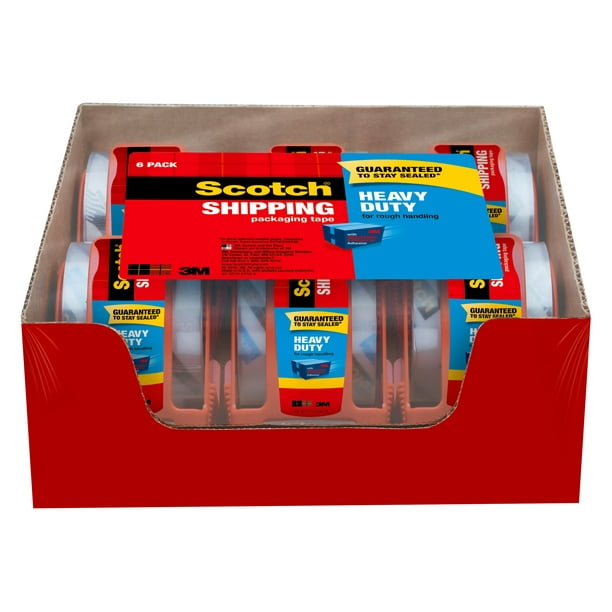 La Crosse Technology 6.81″ x 2.69″ Digital Soluna Sunrise & Sunset LCD Light Alarm Clock with USB port, C80994 – $22.99 (Was $49.95)
Features 5 light modes with 20 unique color options, ensuring there' s a glow for every day and mood. A Comfort Meter Mode to help achieve an ideal sleeping environment, and the Guided Breathing Mode to help you unwind and relax. Soluna also offers Morning & Evening Modes, which simulate the rise and fall of the sun to help you reset your natural circadian rhythm and wake up feeling recharged.
Clock dimensions: 6. 81″ L x 2. 69″ W x 6. 71″ H
Technological function: USB charger
No battery required
Display type: Digital
Auto-Dim Backlight
Color-Changing Glow Light (5 light modes, 20 color options)
Natural Light and/or ascending Melody Sound alarm.
3-inch time digits
Indoor Temperature & Humidity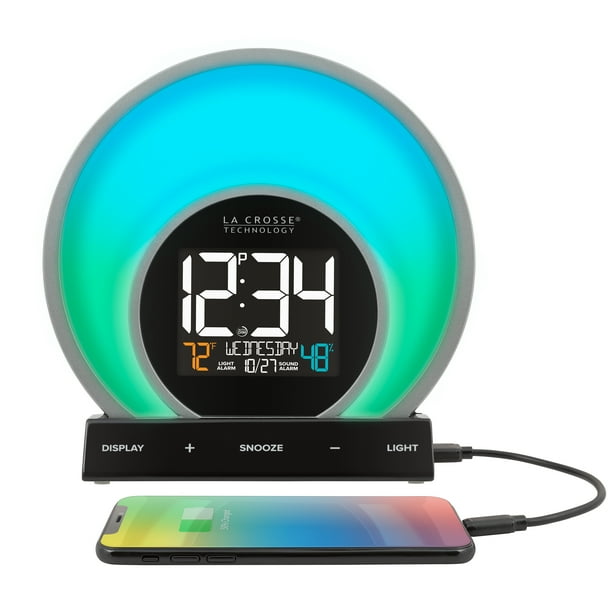 IonVac HydraClean – Cordless All-In-One Wet/Dry Hardwood Floor and Area Rug Vacuum Cleaner with One-Touch Controls – $144.00 (Was $399.00)
The IonVac HydraClean is a vacuum cleaner like no other! It is a multi-surface cleaning system that vacuums and washes your floors at the same time without being tied down with a cord of any kind. This cordless stick vacuum cleaner has separate, dual water tanks and voice assisted commands let you move about your home (bedrooms, kitchens, anywhere!) with total freedom for up 30 minutes when the lithium ion-battery is holding a full charge. The HydraClean wet/dry vac works on hard floors and area rugs, so you can switch from cleaning laminate, hardwood, marble floors to washing area rugs with one, versatile machine. The HydraClean' s slick digital display and fingertip controls make switching from using it as a rug cleaner to using it as a multi-floor/surface cleaner as easy as pressing a button.
Digital LED Display; Voice Assistance Prompts: That control various functions with ease and always keep you in the loop as to what the HydraClean needs.
Dual Tanks: For both the cleaning solution and collected dirty water (650ml clean water tank; 450ml dirty water tank). the HydraClean also works with all multi-surface cleaning solutions.
Perfect For All Floor Types: Features 2 easily interchangeable brush options: A combo roller brush for hard floor and carpet, as well as a roller brush specifically for carpet. Hold extra brushes not in use right on the charging base!
Charge It: Rechargeable power with the charging station which keeps the HydraClean powered up and ready to go! 4 – 4. 5 hours of charging time and up to 30 minutes of run time with a full charge.
Hassle-Free Mobility: With the HydraClean being cordless, lightweight, and having a detachable battery.
Hands-Free Self Cleaning: That flushes out dirt and debris from the brush and tubing with one simple touch!
Included: Rug brush, roller brush, and cleaning tool/tank cleaning brush.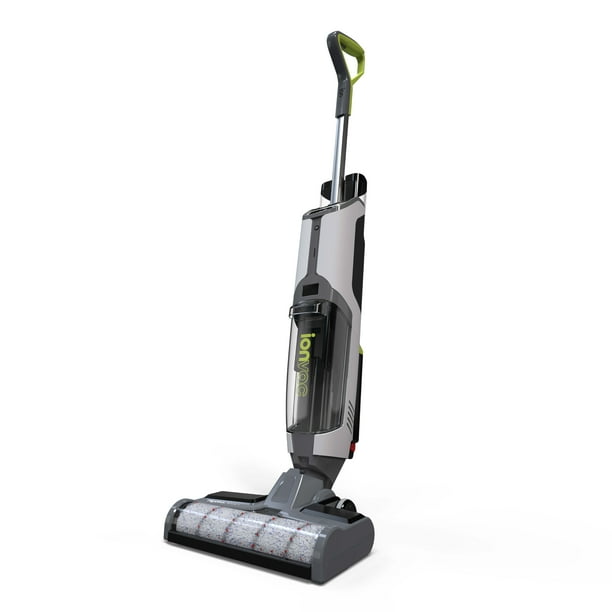 The Ninja Hot & Iced Coffee Maker CM300 – $99.00 (Was $119.00)
The Ninja® Hot & Iced Coffee Maker brews everything from a single serve cup to a travel mug to a carafe—no pods required. Plus, enjoy classic, rich, and over ice brews, now on your countertop.
3 Brew Styles: Classic, Rich, and Over Ice
Iced Coffee: Vivid iced coffee flavor that's never watered down
6 Brew Sizes: From single cup to full carafe
Easy-to-fill, removable water reservoir with auto-metering
Thermal Flavor Extraction unlocks your coffee's full flavor potential
Unlimited variety, no pods required
24-Hour Delay Brew: wake up to hot coffee
Includes glass carafe and Ninja® Smart Scoop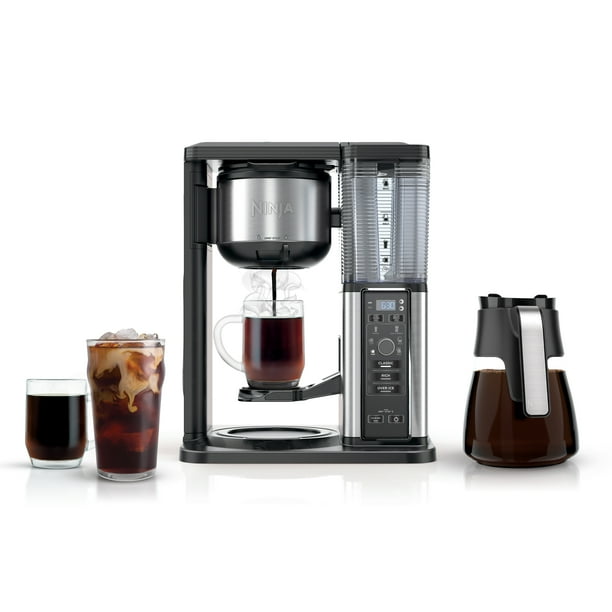 Little Tikes Jump 'n Slide 9'x12' Inflatable Bouncer, Inflatable Bounce House with Slide and Blower, Multicolor- Indoor Outdoor Toy for Kids Girls Boys Ages 3 4 5+ – $199.00 (Was $279.99)
CALLING ALL THE PARTY JUMPER KIDS! Enjoy quality time with your kids with this inflatable bounce house sure to give hurray for toddlers while promoting healthy physiques at their young age. Bounce on the spacious inflatable jumper for more fun.
TOUGH AGAINST WEAR AND TEAR! Little Tikes Bounce House is made of polyester. Durable for kids jumper made with solid double stitch seams to protect the fabric against rips and tears. Great kids bounce house as outdoor playhouse slide galore.
INFLATE AND DEFLATE IN LESS THAN A MINUTE! The high-pressure air blower included can inflate and deflate the Jump N Slide Bouncer in a jiffy. Pack up easily with its own carrying case for easy storage. Little Tikes bring some bouncy playground to your house.
Maximum weight is 250 lbs
Little Tikes bouncer features shoe storage pockets insideIncludes blower with GFCI, repair kit and storage bag
Bouncer Size: 144.00"L x 108.00"W x 72.00"H
Inside bounce area: 84.00"L x 84.00"W