In these unprecedented times, why not have everything early? Mingle your Holidays together!?! Make the rest of 2020 your OWN.
These houses are very budget-friendly. You could order one for each member of the family and have your own decorating contest or make one together for fun family time.
This Cookie House is available at Target for under $5.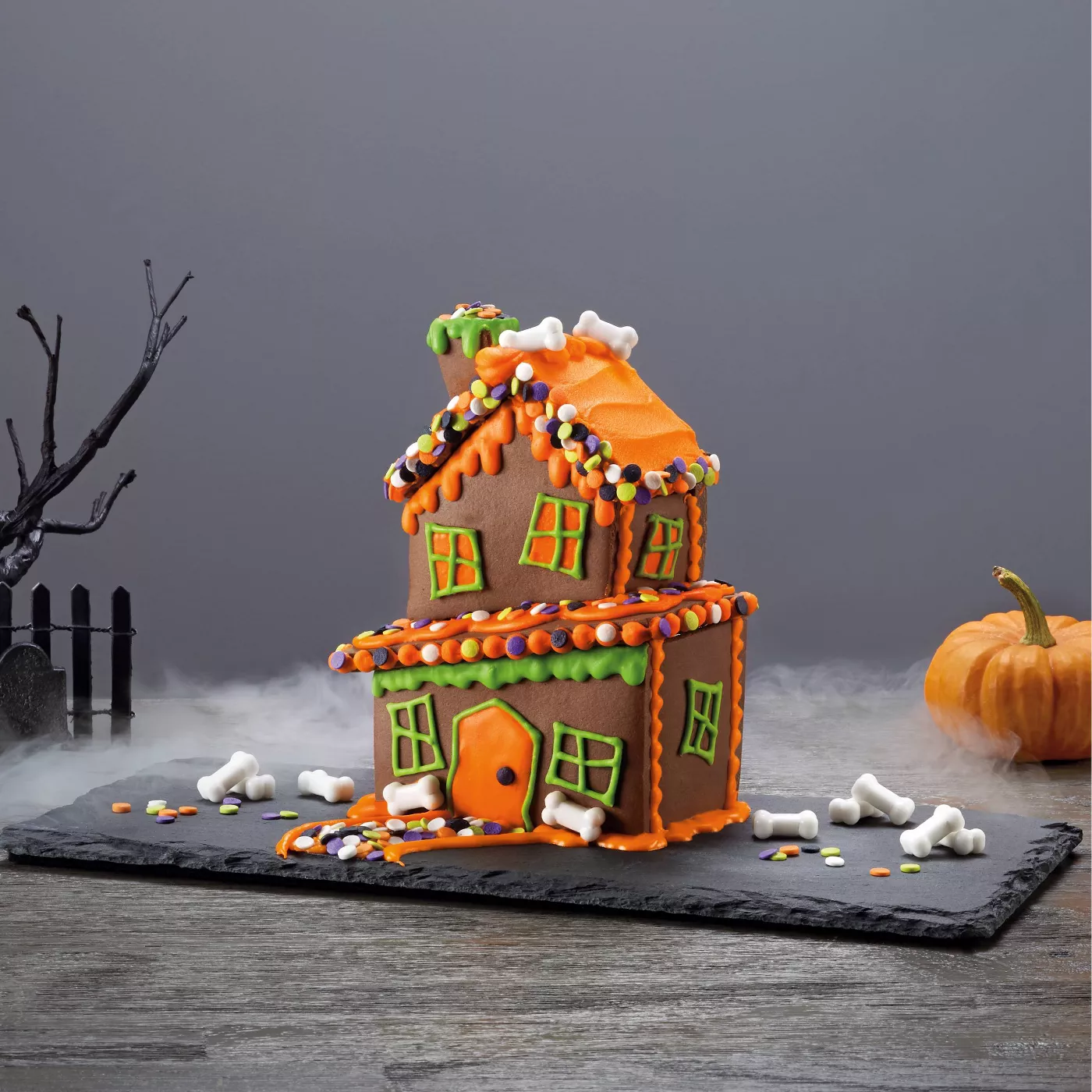 This 3D Cookie House is can be decorated as a Halloween house at Amazon amazingly for under $10!
Once they're finished, the edible decorations will make a ghoulish addition to your Halloween table or can make a grand entrance for dessert!!